Tailor Joy
to help parents, teachers and friends be
ready for whatever the day may bring through educational resources and online tutoring
What are you looking for?

Private tutoring, educational tools and resources, and curriculum creations. Celebrate the joy of learning!

Let's spend 2 minutes together! Weekly blog posts with sage advice and joy for the journey.

Educational courses, workshops, and coaching! Business Basics, Vocabulary, and even a free Tutor Toolkit! Find joy in starting your own business!

Resources for family, faith, food, and fun. Helping you see the joy in everyday life.

Original frameable digital art and card. Shop for gift or home décor here. Instant downloads to print at home. Little joys!
ABOUT ME
Jennifer
Teacher. Tutor. Traveler. Tailor of Joy.
Jennifer Donaldson often opens her home to friends and strangers for dinner, coffeehouse, hospice, lessons, or lodging. Jennifer hopes her life is a window for seeing the joy that comes from loving God and loving people. Her creative ideas are a little outside the box, but practical and wise. (Did you notice that her logo is also a little outside the box?!) She aspires to be a digital nomad; collecting friends, stories, and sim cards as souvenirs. As a certified teacher, Jennifer currently can be found tutoring virtually from her home in Apex, North Carolina and creating new educational tools and courses while caregiving for her mom who lives with Jennifer and her husband, John. Working online also allows for quick trips to visit her grown-up kids and granddaughter who live out of town.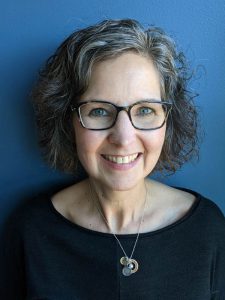 Join our Community
Got 2 Minutes to Spare?
SIGN UP NOW for our weekly Email entitled "2 Minutes Together" and get tips and tools delivered straight to your inbox.